Date:
Wednesday, March 31, 2021,

9:00am

to

6:00pm

A Conference hosted by the Immigration Initiative at Harvard (IIH) and Immigration Research Fellows Program with Perry World House. All are welcome!
Recent years have seen a global upheaval in the way we understand, talk about, and research issues of migration and displacement. From international responses to COVID-19, to the Black Lives Matter movement in the United States and beyond, what it means to move and mobilize in migrant and refugee spaces intersects with a range of radical new politics, practices, and ideas.
This is true in universities, schools, hospitals as with other institutions, where we have seen the emergence of a range of bold new voices in migration research and practice spanning subject-matter, methods, and impact.
With a focus on early career researchers and eye on impact, this conference is free, internationally-minded and open to all. It seeks to provide a meeting-ground for the fertilization of new approaches to what has become, in the last two decades, an established field of global migration research and action.
PROGRAM HIGHLIGHTS
Search, Rescue, Resist! Decriminalizing the Fight for Migrants' Rights
Sarah Mardini, Emergency Response Centre International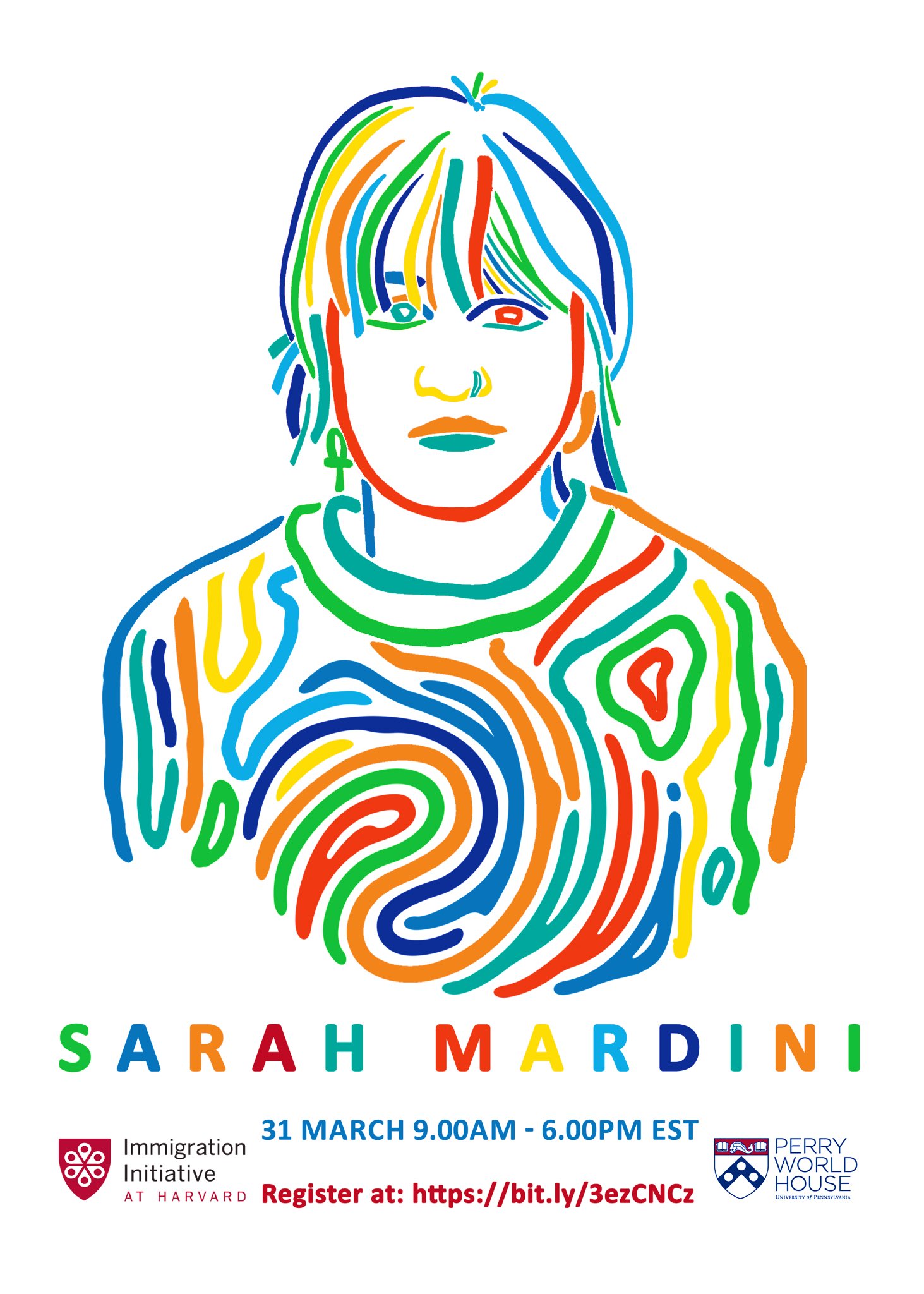 Salaam Aldeen, Team Humanity
Reporting on the U.S.-Mexico Border Crisis & Unaccompanied Migrant Minors
Alice Driver, Journalist
PANELS
Join researchers from 14 countries, from Afghanistan to Australia, Italy to India, as they present their cutting-edge research clustered around the following themes:
People Confronting Hostile Policies: New Frontiers of Resistance
Migrant Activism: Learning from Those Who Came Before
At the Borders of Belonging
Education and Work: The Future Belongs to Us!
Intersecting Identities, Transformation and Renewal
Represent! Belonging, Power and Allyship
Health and the Right to Life and Liberty
Mobility on the Margins: Underrepresented Group in Migration Research
 GUESTS
Majid Adin, Artist and Animator
Cerise Lim Jacobs, White Snake Projects
Outputs will include a write-up and dissemination of the conference themes in written and innovative graphic forms in collaboration with the award-winning artist Majid Adin.
The conference will be free and open to external attendees via registration.
About the Immigration Initiative at Harvard 
The Immigration Initiative at Harvard (IIH) was created in 2018 to advance and promote interdisciplinary scholarship, original research, and intellectual exchange among stakeholders interested in immigration policy and immigrant communities. The IIH serves as a place of convening for scholars, students, and policy leaders working on issues of immigration — and a clearinghouse for rapid response, non-partisan research and usable knowledge relevant to the media, policymakers, and community practitioners.
The IIH Fellows Program offers advanced-level doctoral students and post-doctoral researchers at Harvard University and beyond the opportunity to receive additional training and support for one academic year. During their time as Fellows, scholars participate in a bi-weekly colloquia series, present and receive feedback on their work, and contribute to the initiative's other intellectual activities. The Fellows Program also provides professional development opportunities, job market support, and ongoing mentoring.
Perry World House is a center for scholarly inquiry, teaching, research, international exchange, policy engagement, and public outreach on pressing global issues.